Our parent company, Specialist Risk Group, is a fast-paced and ambitious Insurance Broker, based in the City of London. SRG has four business units and provides a tailored service to the unique markets and clients of each business unit.
As well as TUE, the other business units within the Group include: Specialist Risk Insurance Solutions – Speciality Clients, Miles Smith, UK Specialty Broking and Specialist Risk Underwriting Solutions – Speciality Underwriting.
As part of a larger group, TUE benefit from the increased buying power we command within the Insurance Market. This allows us to negotiate competitive insurance solutions for our partners.
At Specialist Risk Group we are governed by our mantra 'Difficult. Done Well.'. We specialist in crafting solutions for specialist insurance needs, which other companies actively avoid. We solve problems for brokers that they would otherwise struggle to find solutions for.
Taking a people first approach, we empower our staff, enabling them to respond quickly to any incoming queries. Our people are offered valuable learning and development opportunities and we are passionate about creating an environment where our people enjoy coming to work. As a result, we believe this means our people will always provide an outstanding service to our Broker Partners.
CEO and Group CEO of Specialist Risk Group
Warren Downey is an experienced insurance CEO having led businesses in the UK, Scandanavia and Asia. His passions are strategy, execution and developing high performing teams. Warren joined SRG in August 2019.
Internal Specialty Broking Director
Andy Johns, 35, has worked for TUE since its inception in 2007. His passion is providing innovative solutions to complex risks in niche sectors and developing strong relationships with clients by providing a first class service.
Divisional Director
Gavin Janes joined TUE in 2011 from Cobra London Markets. He is passionate about excellent service, building relationships and finding the best possible solutions for TUE clients.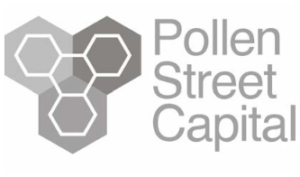 In February 2018, Pollen Street Capital, a private equity fund manager, acquired the majority shareholding in the formerly known, Miles Smith Insurance Group which is now part of Specialist Risk Group.
Pollen Street Capital is a global, independent asset investment management company. They focus on the financial and business services sectors and are highly experienced in speciality finance. Pollen Street Capital was established in 2013 and has over £2.8 billion assets under management across private equity and credit strategies.
In financial and business services, tech innovation and evolving consumer behaviour are forming prospects to build specialist businesses that provide well-defined target markets. Pollen Street uses its insight to help its partner companies benefit from these opportunities and create high growth, sustainable businesses that produce a compelling proposition to their customers within carefully selected markets.
We continuously benefit from support provided by Pollen Street by reaching our growth targets and producing an exceptional service to our clients.